Third Printing of
​Spiritual Mind-Science and Your Soul
​Spiritual Mind-Science And Your Soul presents Dr. Michael Likey's complete guide to pursuing and excelling at whatever task or goal you may choose. The potential of the human soul is limitless, and Dr. Likey provides all of the psychological, metaphysical, and practical tools at his disposal to enable anyone to access this inner power or potential, sometimes referred to as one's higher self. The wisdom offered in Spiritual Mind-Science And Your Soul is designed not only for studying and for practicing, but also for integrating into one's everyday living. The ideas that Dr. Likey discusses have been tested over the years by many of the world's greatest seers, teachers, authors, and coaches. The Spiritual Laws mentioned are merely metaphors for the natural laws; though unseen, they are always at work in the world around us. Spiritual Mind-Science And Your Soul offers a path for a deeper connection and the evolution of the soul.
Using the methods presented here, you may gain greater quality of life, deeper love, and inner peace, focused on your true life purposes.
As a BONUS, Dr. Likey's dissertation (Scientific Prayer) towards partial fulfillment of his Doctor of Theocentric Psychology (PsyThD.) is included, making this one of the most comprehensive books on New Thought Metaphysics. Spiritual Mind-Science and Your Soul is the last word in New Thought/Metaphysics
Learn more here.
---
Mystical Wisdom Complete
Three books in one:
Mystical Wisdom
,
Real Problems, Real Solutions
, and
Mystical Self-Hypnosis
!
MYSTICAL WISDOM: Dr. Michael Likey shares his forty-plus years of experience as a mystic, healer, Clinical Hypnotherapist, and Theocentric Psychologist. Combining information gleaned from his case-histories and research, life experience, and meditative insights gained from Higher Consciousness Meditation, Dr. Likey provides insight into such things as working through trauma spiritually, metaphysical psychology, Contact/Mystical Meditation, Scientific-Prayer, the dark night of the soul, and much more, all of which will help you to unfold your soul, thus attracting more prosperity, love, and abundance into your life.
REAL PROBLEMS, REAL SOLUTIONS: Jam-packed with metaphysical/New Thought/mystical tools based in Theocentric Psychology, offered as a means to address issues such as worthiness, low-self-esteem, health and wellness, relationships, and work and career. In time, through the ongoing and regular spiritual practices contained herein, a fulfilling and soul-based life may be achieved. You too can have a life of prosperity and abundance!
MYSTICAL SELF-HYPNOSIS: It covers not only the topic of Mystical Self-Hypnosis, but also helps you to choose between the modalities (as a patient, or therapist) of Meditation
or
Self-Hypnosis. (discussing the differences as well as similarities) As well, a base of Theocentric Psychology/Spiritual Mind-Science is provided, as well as a primer on the workings of the human brain from a spiritual perspective, differences between western and eastern psychotherapy, as well as the latest spiritual technologies and tools to help you work through issues as outlined in Dr. Likey's annonymous clients' case-histories.
​
Mystical Wisdom Complete
, 246 pages, $15.99 (U.S.) available from
Amazon
,
Create Space
, and
Kindle
...
---
---
Dr. Michael Likey is an International Author, Clinical Hypnotherapist, Doctor of

Theocentric Psychology

, Producer/Host of his

BlogTalk Radio show

,

Live-Streaming Video-Broadcasts

, and creator of his

Transcendence System

. He has an H.Dip. (

Diploma of Clinical Hypnotherapy

) from

The Robert Shields College of Hypnotherapy, England

. Michael is also certified through Robert Shields as a

Fear Elimination Therapist

, (2004) and is also a triple-Doctoral graduate: a D.D.,

Doctor of Divinity Specializing in Spiritual Healing

, from the

University of Metaphysics

, a Ph.D.

Specializing in Mystical Research

from the

University of Sedona,

and a PsyThD.,

Doctor of Theocentric Psychology,

from the

University of Sedona

,

Dr. Masters

, CEO. Both the

University of Metaphysics

, and the

University of Sedona

, as well as it's parent organization,

The International Metaphysical Ministry

, were founded by

Dr. Masters

, CEO.

Dr. Michael is the author of the popular and globally-available books "

Spiritual Mind-Science And Your Soul

",

"The Science of the Soul"

,

"Magic Happens!"

, "

Journey of the Mind, Journey of the Soul

", "

The Spiritual Laws Of The Universe

", and "

Scientific Prayer

", in addition to a

dozen e-books

(available on the Amazon Kindle Store), and is also Founder/CEO/Spiritual-Director of his own spiritual gatherings/programs.

He is a Member of the

International Metaphysical Ministry

.
​"Rev. Dr. Michael is the amazing host of his radio show. I had the privilege of being a guest on his show and was touched by his insight into the history of spirituality, relationships' dynamics as well as his deep knowledge of the human soul. I truly believe that Dr. Michael is providing a great show that can help people in their personal growth and spiritual search."-​Milena Cerin

Top Qualities: Personable, Expert, High Integrity
"Dr. Likey brings a mixture of new thought, traditional psychology and parapsychology to his client sessions. He approaches his work with consideration to all aspects of the clients situation and goes the extra mile to ensure his councel is complete and comprehensive. I recommend Dr. Likey's services in combination with alternative healing (e.g. acupuncture, naturopathic, light therapy), and traditional mental/emotional therapy, as well as for lighter "am I on the right track" counsel." 
-L.Miller

Top Qualities: Great Results, Personable, Good Value
"I have attended a number of Michael's meditation evenings where I had a great number of experiences being guided through my spiritual development. I found Michael to be very intuitive, patient and perceptive of his clients needs. I have also worked with Michael doing healing work and I learned quite a bit from his extensive knowledge and practical skills."

-M.ChongTop Qualities: Great Results, Expert, High Integrity
"Dr. Likey's abilities in the metaphysical field are unmatched in my opinion, his ability to provide insight into your life will amaze you. Dr. Likey provides many other services to enhance your life, seminars, Reiki therapy, and many books related to living a better life.
I highly recommended visiting Dr. Likey."
-T. HobbsTop Qualities: Great Results, Personable, Expert 
"I was privileged to study Reiki under Mike's expert care, and was astounded by the depth of knowledge that he has on all matters metaphysical.
The ability to turn the arcane into the comprehensible and digestible is rare, yet Mike has it in spades.
His personal qualities are outstanding, and the whole experience of learning from him was enjoyable and deeply rewarding.
Michael is a great teacher - knows his stuff, he takes research and experience and blends them seamlessly into practical and fun trainings."
-S. Adams MH, CHt"You are truly a Master and have shown this over and over... God bless and reward you". -Patti"I left on a high...my body was actually buzzing vibrationally."-Ray P."You bring spiritual freedom and understanding."-Fabien P."You have a special gift to lift others up".-Ruth
​
"I just finished reading your book The Science of the Soul-A Guide for Spiritual Growth and I absolutely loved it! I was so inspired and motivated while reading it. Your book is so wonderful and I want you to teach me the tools from your book. I've never emailed anyone after I read their book and I really hope you will reply to this email.
Again thank you for sharing your knowledge and wisdom and I am so thankful I came upon your book in a bookstore."-Rebecca
---
Download the free affirmation-sheet/show-notes
for this week's topic
here
.
---
View the
live-streaming
​videos
here
.
---
---
Please accept these gifts of meditative-treatments...
---
Podcast Interview With Dr. Michael Likey
---
---
---
Listen to Dr. Michael's Mystical Wisdom on BlogTalk Radio...
---
Listen to Dr. Michael On Spreaker Radio...
---
On Podbean...
---
Listen on...
---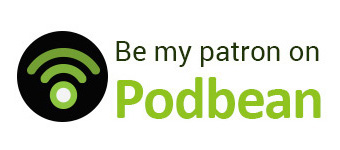 ---
"To Bring Truth and Healing Through Metaphysical Means." 
This is Dr. Michael's online ministry.
​Included is a lecture on a metaphysical topic, based on Dr. Likey's book "Spiritual Mind-Science And Your Soul", several healing meditations, a poem by aboriginal word-artist WindWalker, guest experts speaking on spiritual/holistic/wellness topics, and live music from Dr. Michael's CD's.
Sometimes the program goes out on the road, appearing at various locations, perhaps even coming soon to your own neighborhood!
Michael's International Spiritual-Light Center is a registered, incorporated, non-profit society.

---

Listen to

DR. MICHAEL LIKEY'S MYSTICAL WISDOM PODCAST

on

BlogTalk Radio

,

Podbean

,

Spreaker Radio

, and

iTunes

Fridays at 12:30 p.m. Pacific/2:30 p.m. Central/

3:30 p.m. Eastern

Dr. Michael Likey, international author of "Spiritual Mind-Science And Your Soul", Clinical Hypnotherapist, and Doctor of Theocentric Psychology, welcomes amazing guests each week, who, in their own unique way, have activated the potential of their soul and have gone forth in love for the evolution of this planet. Together they encourage the awakening of your soul for the good of all of humanity, and for the fulfillment of your soul's potential in this lifetime. Become ALL that you can be!

Improve the Quality of Your Life and Become a Certified Metaphysical Healer, Practitioner, and Teacher through the educational division of Michael's International Spiritual-Light Center.

---

​

The official website of Dr. Michael Likey's production company and representation

---

​

DR. MICHAEL LIKEY'S LIVE-STREAMING VIDEO-BROADCASTS

​on

YouTube

Dr. Michael Likey presents a topic of self-help/mystical interest, along with two Mystical Meditations.

​These weekly broadcasts encourage the awakening of your soul for the good of all of humanity, and for the fulfillment of your soul's potential in this lifetime. Become All that you can be...this is "Dr. Michael's Live-Streaming Broadcasts" on

YouTube

This is the

hub

for Dr. Michael's organizations, including MISLC, AofM, Moondancer Productions, Soul Science TV, Audio/Video/Graphics/Media Productions.

---

---

Dr. Likey's Affirmative Soul ORACLE CardsTM are based on the 56 Spiritual Laws of the Universe.

---

DR. MICHAEL LIKEY'S MYSTICAL MOMENTS

​on

YouTube

These 5-minute dissertations on spirituality, holistic health and wellness, and mind/body/soul topics also contain a healing meditational-treatment that is guaranteed to get your day off to a positive start! Listen to Dr. Michael's Meditational Moments today.

​

---
---
---